Breastfeeding Friendly Mum Style
By no means am I trying to claim that I am a fashionista! But I do try to put effort into my everyday wardrobe.
When I do i feel much more ready to take on the day and just feel overall better.
As a busy mum between, breastfeeding and school drop offs and making sure schedules are met I need clothes that are comfortable, easily accessible and that doesn't look like i just rolled out of bed and chucked my joggers and the closest t shirt i find on the floor on. ( don't get me wrong though, these days still happen, mum life.)
I also don't want to spend to much money on nursing clothes as im only going to be in them for a few years.
Some key things I look for when shopping for my nursing mum uniform goes a bit like this:
Button downs - easy access!
Stretch - Stretch is key! Not just for comfort but also for nursing easily, you don't want none forgiving fabric digging into you as you try feed your babe.
Cut of the top - It needs to be either v cut or low cut, for me to be able to easily breastfeed.
Outfit number one
I wear a button down shirt I bought from kmart, and a denim skirt from cotton on I just chucked on my trustee slides from from seed heritage.
I feel like every mum needs to have the basics they are just essentials really even if your not breastfeeding.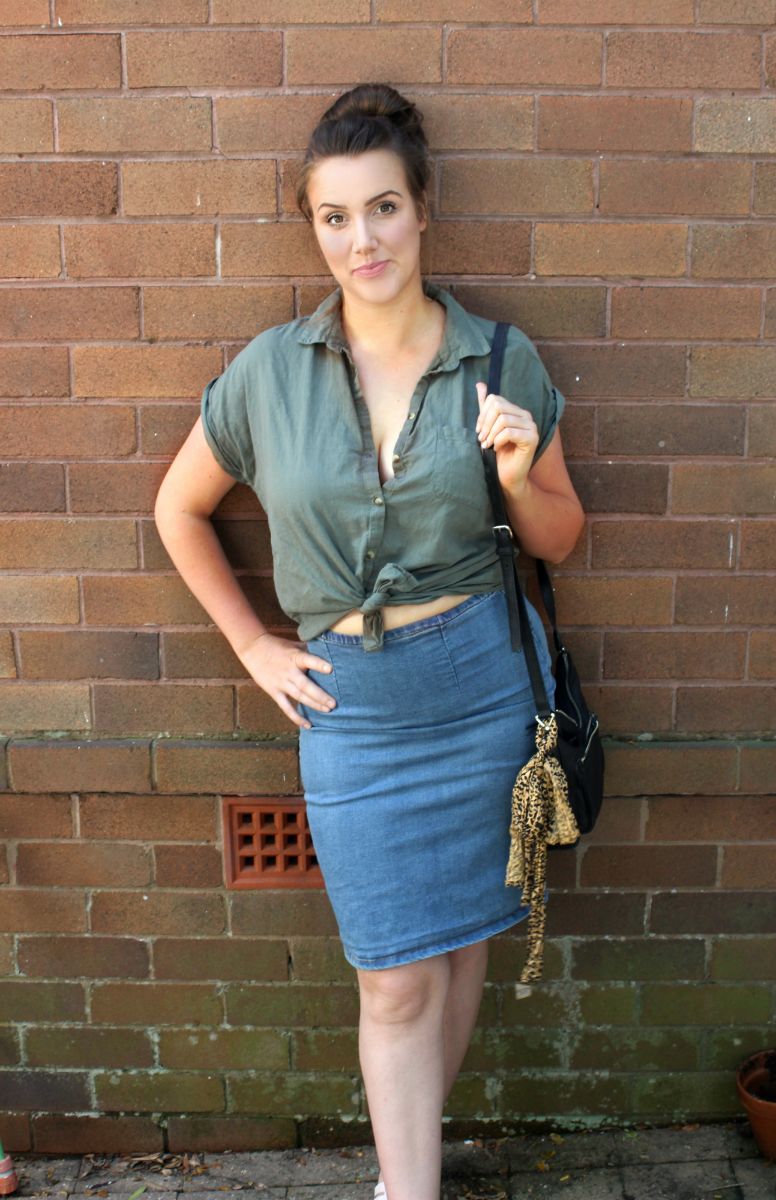 Outfit number two
Here I wore a wrap top from the brand Ebby and I, and I love wrap tops! Again super easy to throw on and they look so cute and effortless.
I paired it with a skirt from Trenery and can i just say I flipping love this skirt!! It is silk and it just sits so flattering and doesn't draw in attention to my mum tum so thumbs up to that. For shoes I went for some casual flats by keds and these are the Taylor swift ones, I think they were limited edition so not sure if they are available or not. But i love them Sooooooo much i bought 2 pairs just in case :)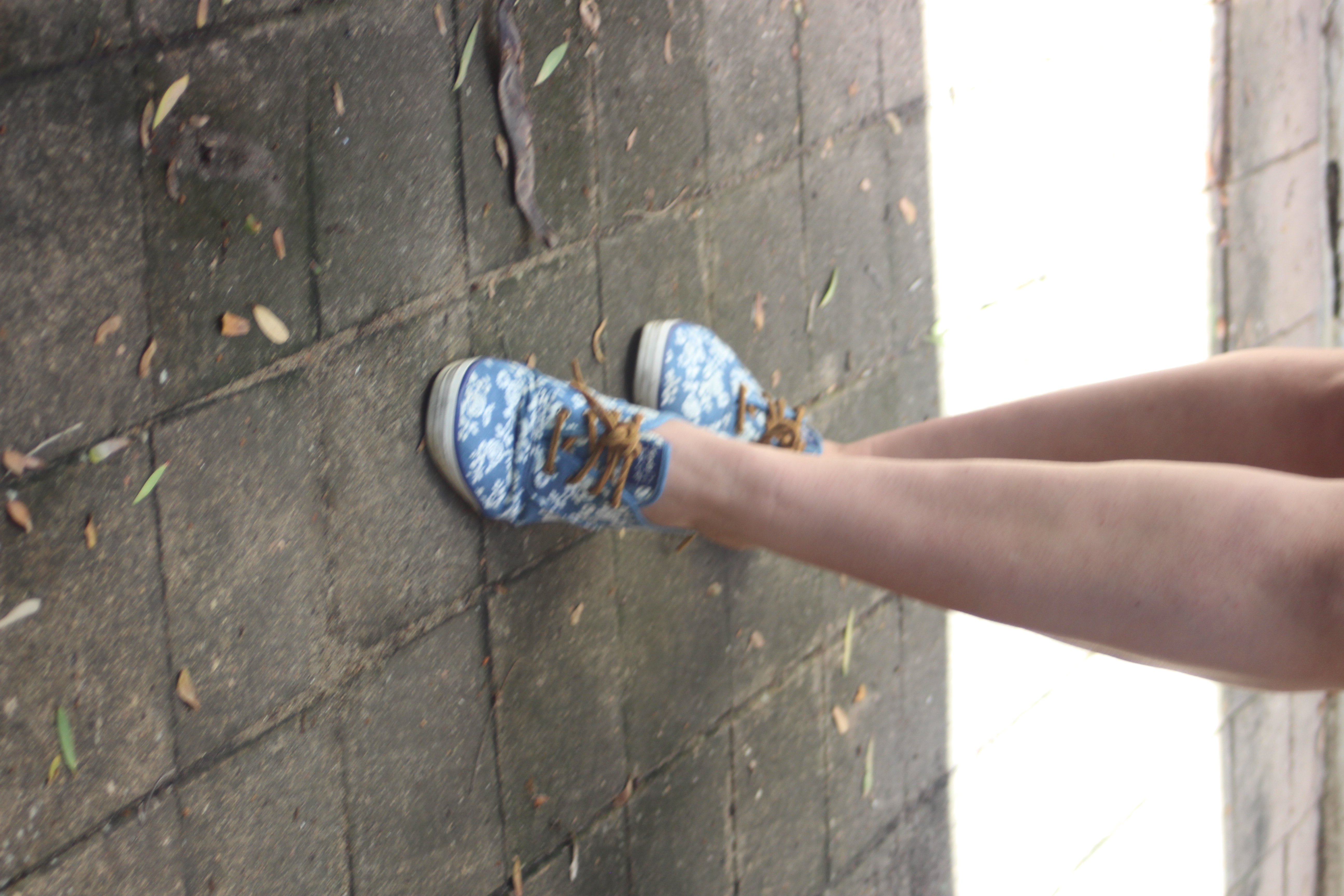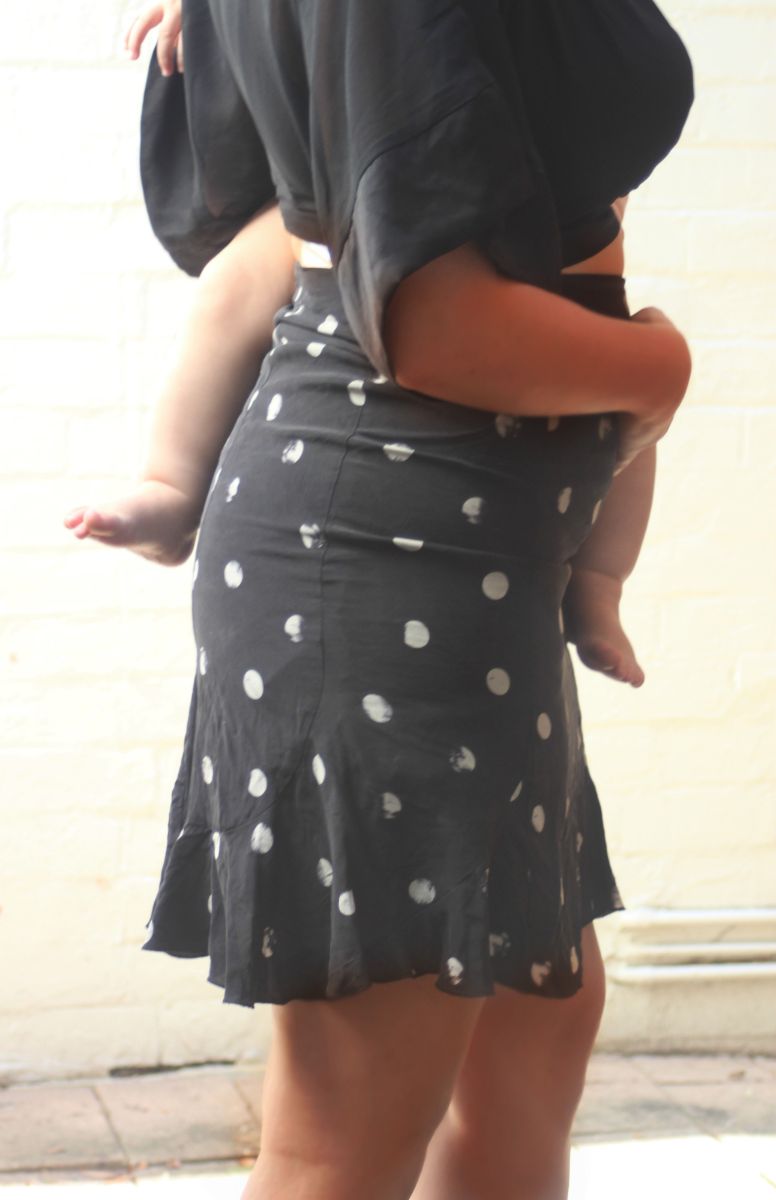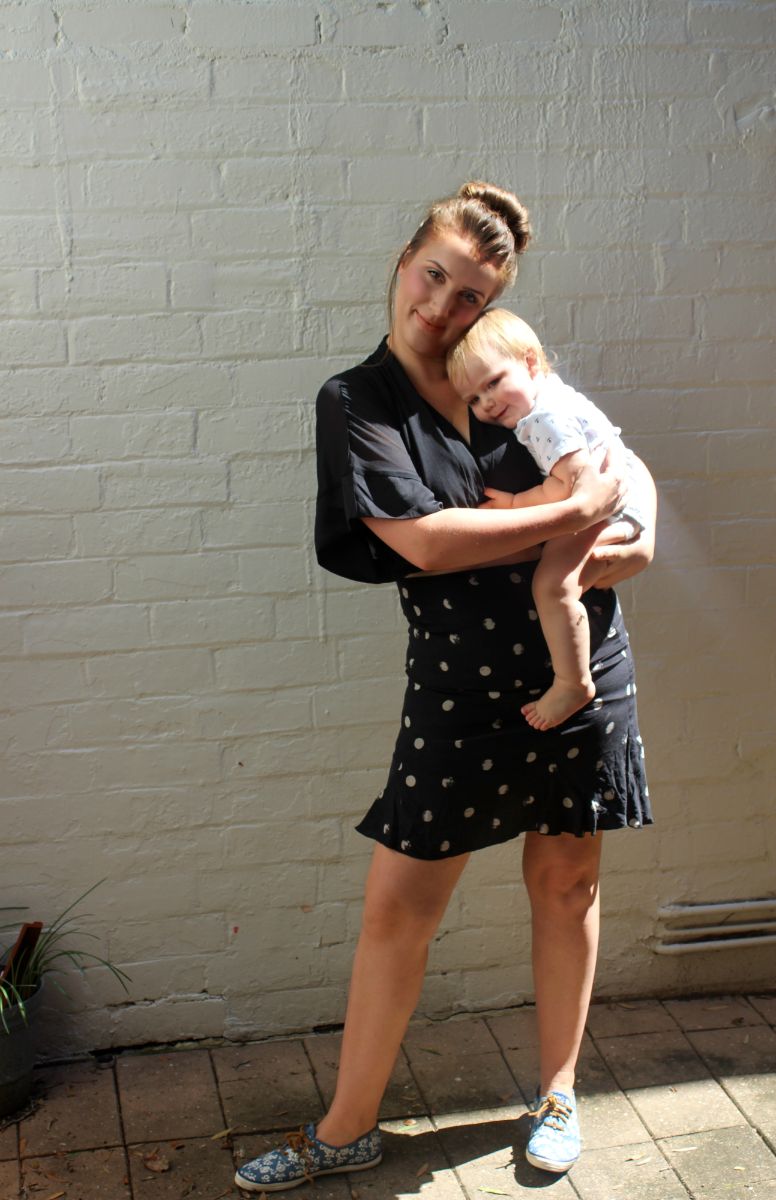 Outfit number 3
I have worn this one to death this summer.
Its my kmart skirt which was super cheap, I paid ONLY 5 dollars on clearance for it, gotta love a bargain.
I paired it with yet again, a low cut wrap t shirt. This one i got from asos, side note, I love asos and they have amazing affordable nursing clothes if you would rather have the real deal.
My shoes are from witchery and I love them as the heel is not to high and they are as comfortable as flat shoes.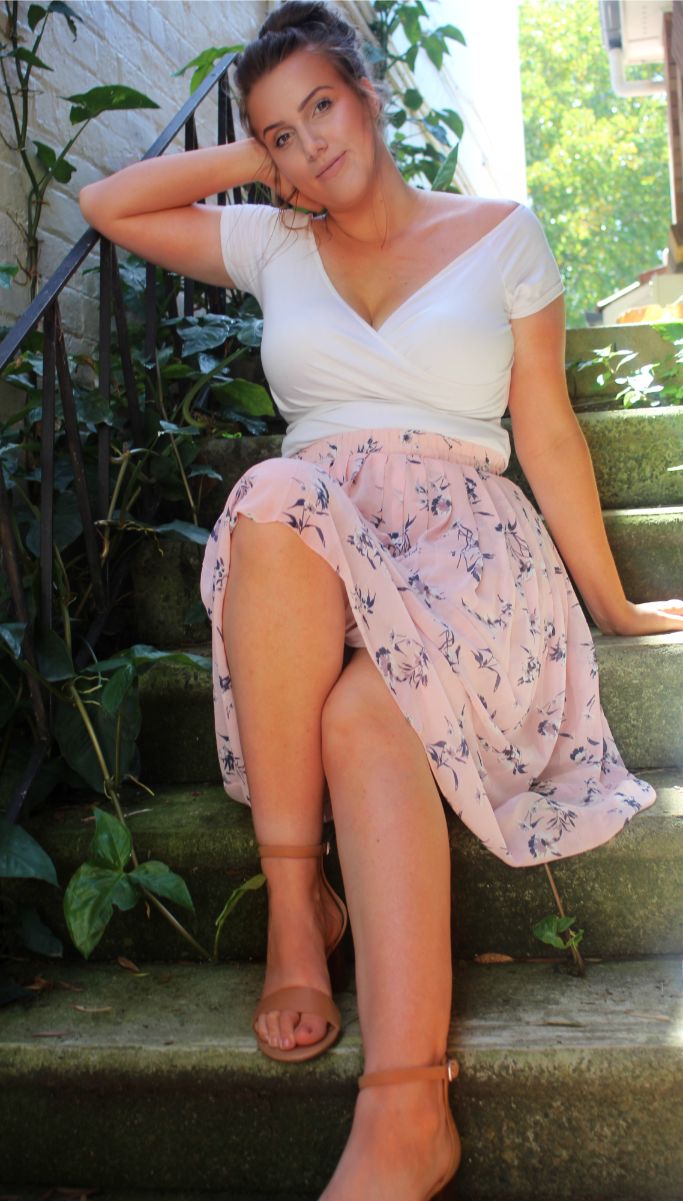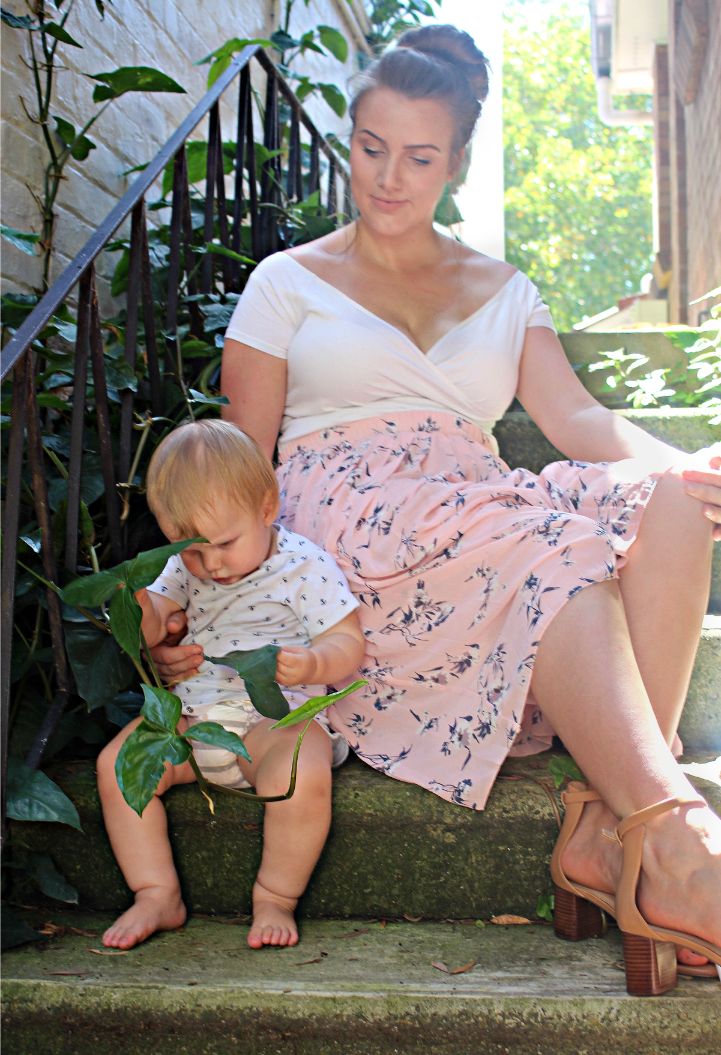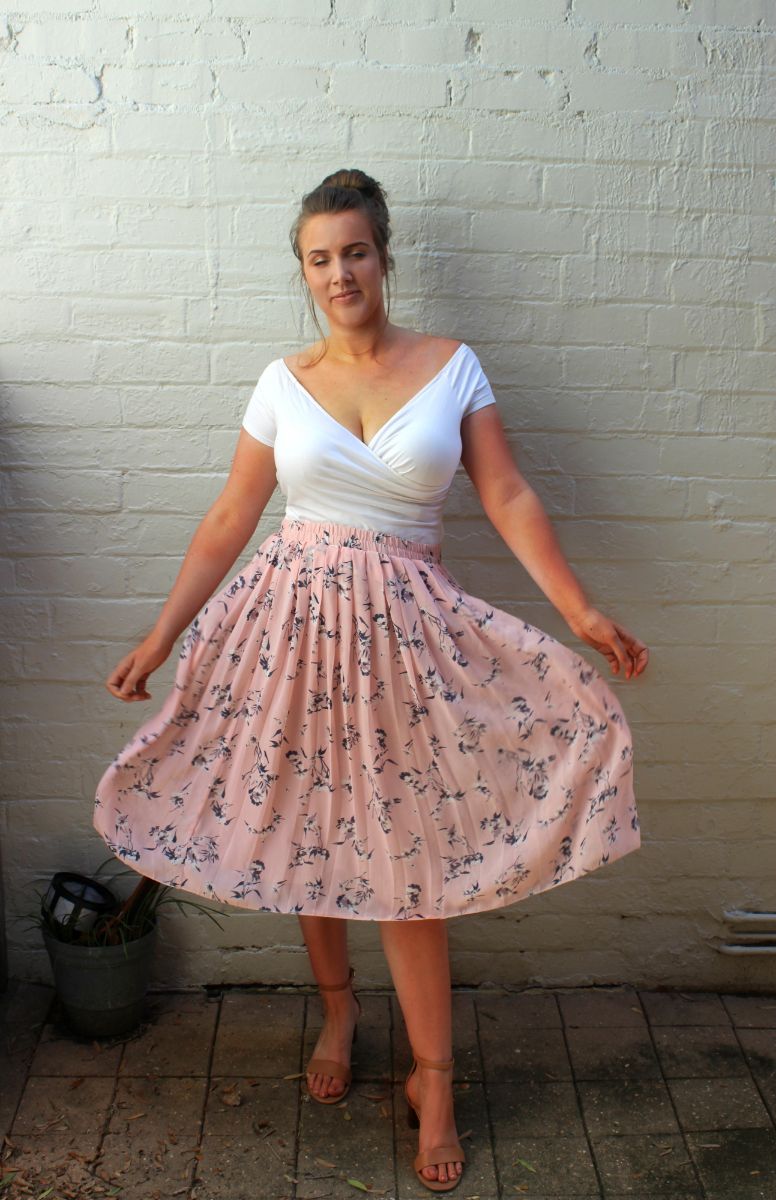 Let me know who your favorite mum style bloggers are I would love to check them out!
Love Nicole xxx