So, Lee decided we were going on this holiday as some kind of a honeymoon as we didn't really have one after our wedding like tradition. It wasn't really a official honeymoon as we were taking Bella with us. I was so excited as we haven't really had many holidays outside of New Zealand together.
When we arrived, it was around 28 degrees and very sticky but it felt really nice to get some sun as winter here in Wellington has been a long one and only really now in February has it just started to feel like summer. We stayed at the Edge Water Resort as our travel agent told us that was the best one for families. The resort itself was lovely, it took a bit of adjusting on my half however to be ok with the lizards that were entering my room every night!
So, on the first day we hired a car which was the best way for us to explore the island. We mainly went snorkeling, that for us was the highlight of our holiday. It was so great to see all the fish, it was really out of this world. The hotel we stayed at fed the fishes there in the morning and it was a marine reserve so the fish right outside where the best we saw, we also went swimming in the less wavy and more protected parts when the waves would come over the reef a bit at high tide, the calmer parts have a further away reef and are the airport and the southern side/Muri beach.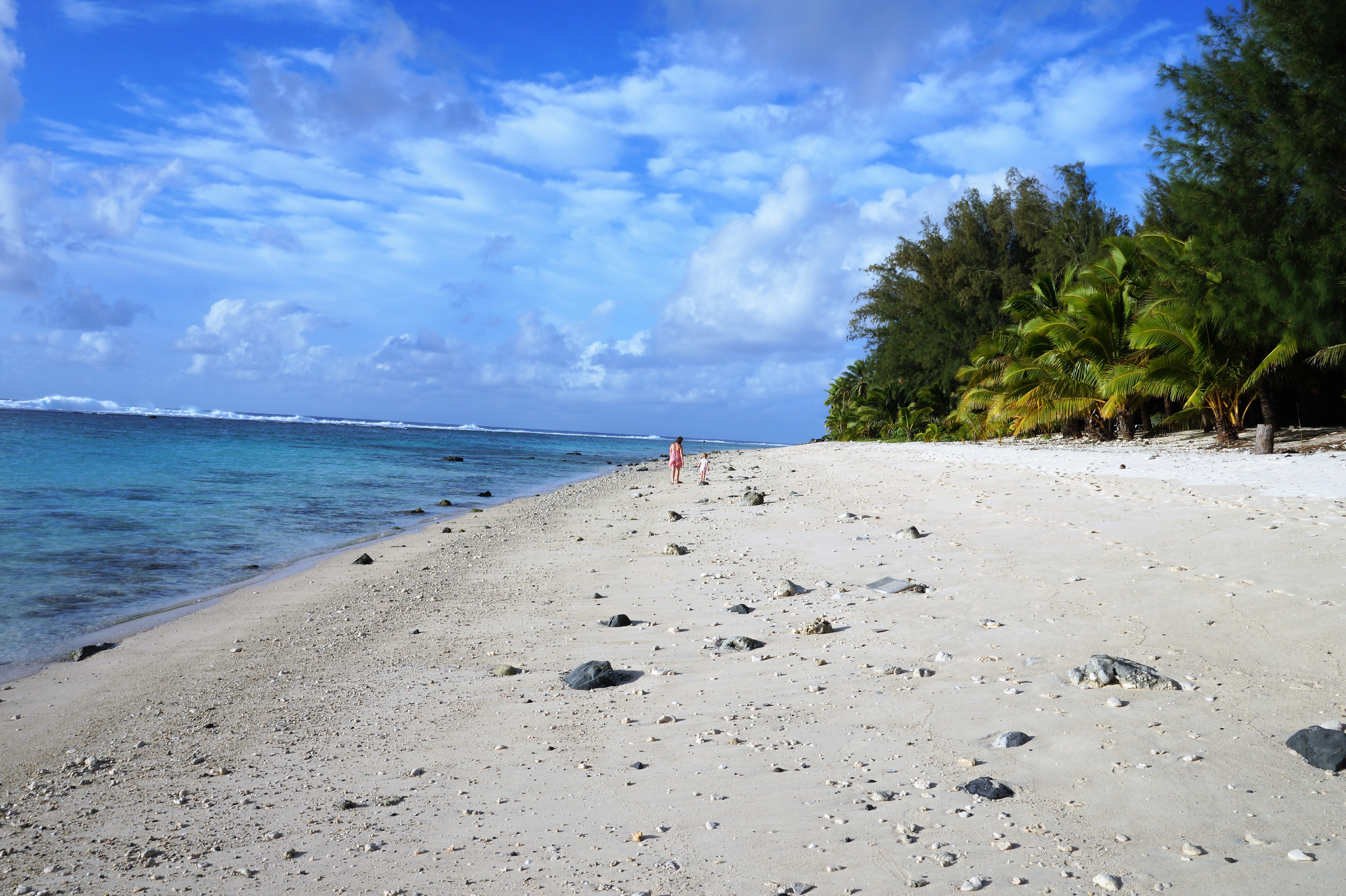 We of course attended the local market, which was really fun but that day it was very hot and I wasn't really coping to good in the heat so we ended up cutting that a little bit short and going swimming, which I basically had to do a lot just to cope with the heat.
Lee thought he was in some kind of cast away scenario and was cracking coconuts open on rocks and kept buying us all these tropical fruits, we tried a soursop which is amazing and probably the thing I will miss the most. The food their is very expensive compared to New Zealand so we were very glad we packed a lot of food from N.Z.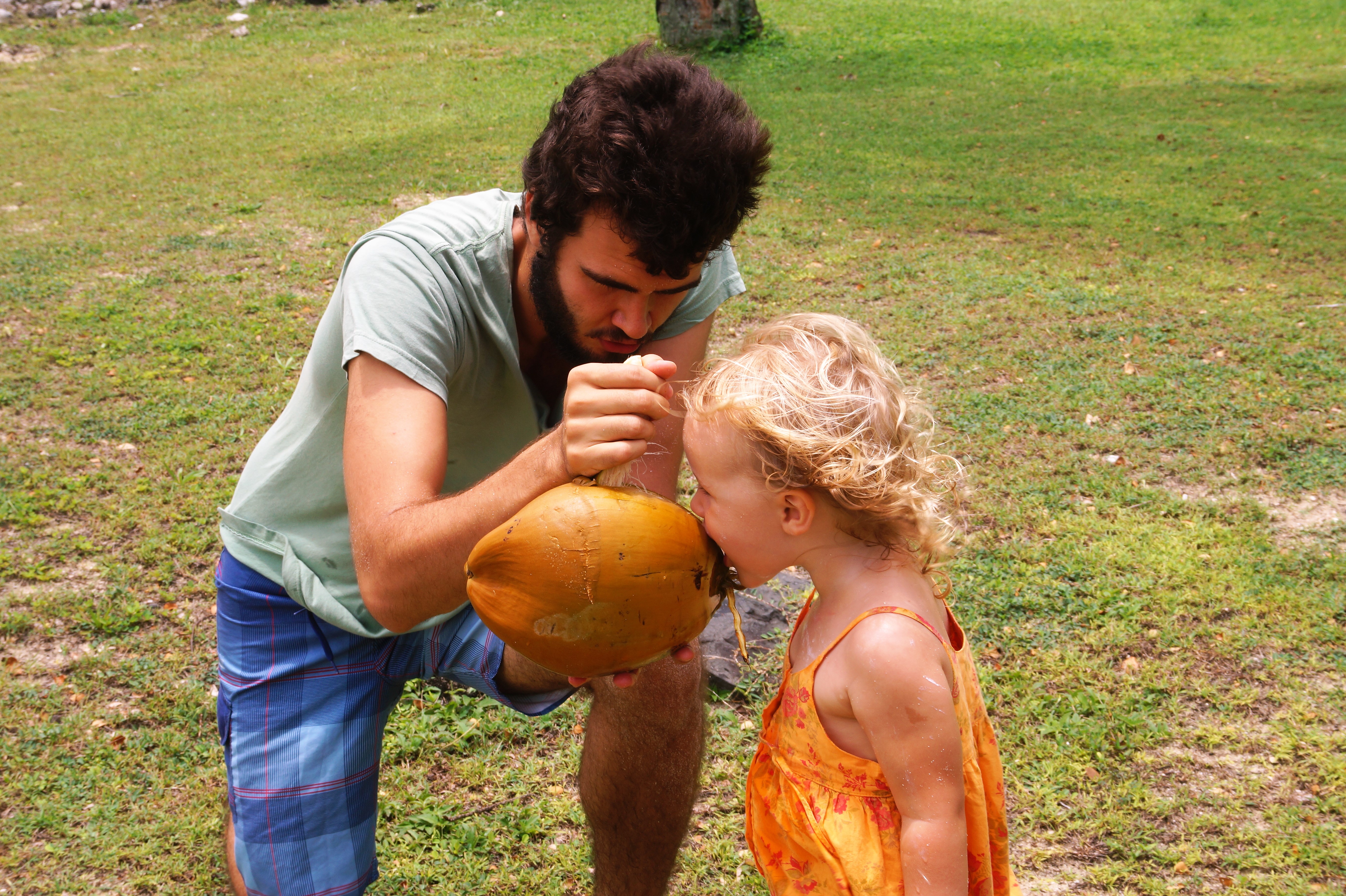 We did go around the whole island which didn't take very long. We went on bush walks and just explored the beautiful place and spent good quality time together as a family.
Lee works a lot so it was really nice for him to have 10 days off work to just hang with us, but hanging out with us in Rarotonga for 10 days was even better.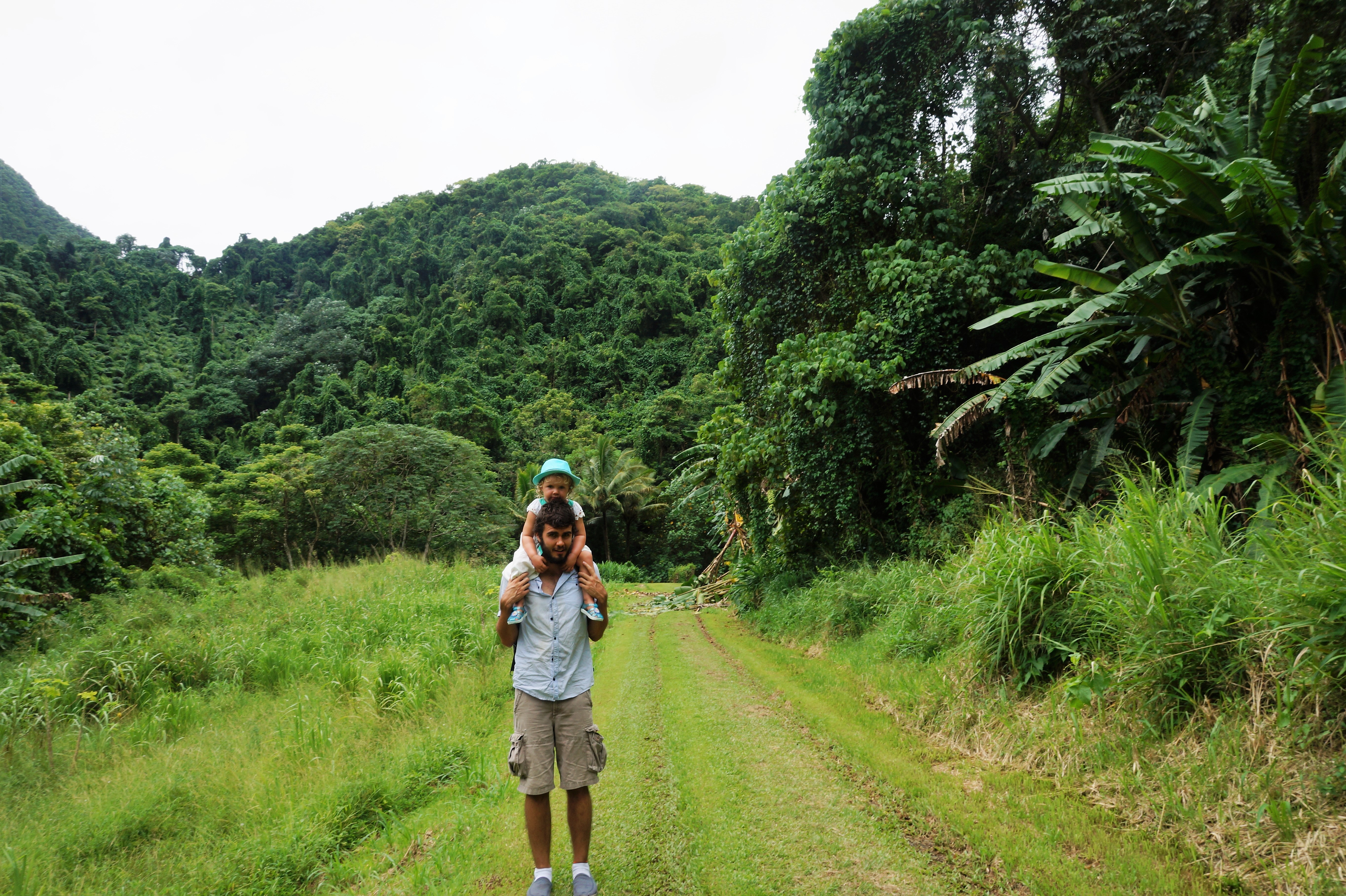 The locals are very friendly and went out of their way to just have a conversation with us and one guy even came over to us to show us how to open the coconuts better. It was really nice to see the way of life there and it was amazing to see a tropical island for the first time.
Bella had such an amazing time, she swam all of the time and had so much fun adventuring on the beach and crab racing and just overall had a great time.
The heat was really hard for me to adjust to, it was very humid and sticky, I pretty much just had to pour water over me every few minutes to feel normal. It was a really fun experience for us all and I'm so glad we did it.
Love Nicole